A Scottish bus driver's aunt, who left school at 16, was the woman who found the first human coronavirus.
June Almeida went on to become a pioneer in the field of virus imaging, whose research during the latest pandemic has roared back into view.
Born in June Hart in 1930, the virologist grew up in a tenement near Alexandra Park in northeast Glasgow.
She left school with no formal education but at Glasgow Royal Infirmary, she was offered a position as a laboratory technician in histopathology.
She later moved to London to pursue her work and in 1954 married Venezuelan artist Enriques Almeida.
Common cold research
The couple and their young daughter moved to Toronto, Canada, and it was at the Ontario Cancer Institute that Dr. Almeida developed her excellent skills through an electron microscope, according to medical writer George Winter.
She pioneered a system that visualized viruses better by using anticorps to combine them.
Mr. Winter told Drivetime that her skills were heard in the UK on BBC Radio Scotland and she was tempted back in 1964 to work at St Thomas's Hospital Medical School in London, the same hospital that treated Prime Minister Boris Johnson when he suffered from the COVID-19 virus.
She began working with Dr. David Tyrrell on her return, who was conducting work at the Salisbury common cold unit in Wiltshire.
Mr. Winter says Dr. Tyrrell had been researching volunteer nasal washings and his team found that certain common cold-associated viruses could develop but not all of them.
Specifically, one sample, which became known as B814, was from a pupil's nasal washings at a Surrey boarding school in 1960.
They found they could transfer common cold symptoms to volunteers but could not develop it in routine cell culture.
Volunteer experiments have shown their development in organ cultures, however, and Dr. Tyrrell wondered whether an electron microscope might see it.
They sent samples to June Almeida who saw in the specimens the virus particles which she identified as influenza viruses but not exactly the same.
She discovered what was called the first human coronavirus.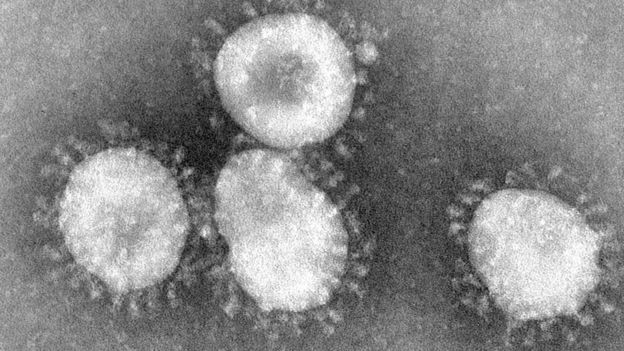 Mr. Winter says that when studying mouse hepatitis and infectious chickens bronchitis, Dr. Almeida had never seen particles like this before.
He states, however, that her paper was rejected to a peer-reviewed newspaper "because the referees said the photographs she generated were just bad pictures of influenza virus particles"
In 1965 the British Medical Journal wrote up the latest findings from strain B814 and two years later the first images of what she had observed were published in the Journal of General Virology.